Site News
The Karma Shop is open! Head over to the Karma board under "General Information" to learn more. Feros Ferio!
Plot News
Things are going pretty well for the wolves of Blacktalon. There are a few new recruits who have already proven their mettle by taking on the spring's first mission! With Tristan and Issy together at last, it seems that all is right in the world. Well, unless you're a male of Blacktalon. Bloomsday has never been a holiday that treated them well, favoring the gentler sex and allowing ladies to own the day.
Current Missions
Current Missions
none
Completed Missions
"Tristan and Issy"
Participants: Marina, Chance, Chase, Mikazaru
Member Spotlight

October's Member Spotlight is Brave! Brave is an active member of the roleplay, as well as being a fun person to be around. Congrats Brave!
Top posting users this month

____________________________________________________________________________
Mikazaru
~~~~~~~~~~~~~~~~~~~~~~~~~~~~~~~~~~~~~~~~~~~~~~~~~~~~~
Drawing by Narcotic-Sound on DeviantART.
~~~~~~~~~~~~~~~~~~~~~~~~~~~~~~~~~~~~~~~~~~~~~~~~~~~~~
Basic information

Full Name:
Mikazaru Noah Mason (no last name)
Name Origin:
Mikazaru (Japanese) Noah Mason (English)
Meaning Name: Mikazaru means ''The One That Speaks No Evil'' from the Japanese myth about the three wise monkeys.
Nicknames:
Mika, Zaru and Zuzu, but mostly he's called Mika which he mostly prefers.
Age:
2 years
Gender:
Male
Species:
Grey wolf
Appearance

Coat:
Mikazaru has a black coat, which is short. There are some small streaks of grey in it, but barely visible.
Eyes:
His eyes are amber colored and seem to glow when he's staring up at the moon. His eyes look scary during the night time, but that doesn't mean he has a nature to scare others.
Build:
Mikazaru is short, compared to other male wolves from his age, though underneath his black coat are a few muscles. However, he never really uses these muscles.
~~~~~~~~~~~~~~~~~~~~~~~~~~~~~~~~~~~~~~~~~~~~~~~~~~~~~
Other information

Personality:
Mikazaru's kind and caring, but shy often. He doesn't talk much and always tries to be on the 'sideline', as he doesn't like attention that much. But when someone needs his help or asks him a question he will always answer that one's question without hestitating, making him a pretty serious male.
Also, when he sees someone doing something that might be seen wrong by others, he keeps it a secret to others. He will never tell anyone someone's secret when that one doesn't allow him to, and he will never tell mean jokes about one or say mean things to anyone. This is why he got the name Mikazaru (Speak No Evil).
When he's all alone or with friends or family, he can be a real joker, making fun of almost everything. This is his other side, which he only shows at company he knows well.
Even though he might look sleek, weak and someone who might give up quickly, he doesn't give up that quickly on things at all. This counts for playing sports, friendships and relationships. He only gives up on those when he realizes there's really no other way than to give up. This makes him pretty strong minded. But with words he's not really that strong minded, because of his shyness.
History:
He doesn't like to talk about it, but he will tell his history to the ones he trusts te most.
His older siblings died of a disease long before he was born and when he got born, his siblings died of a late snowstorm. He was the smallest and doomed to die at first, but managed to be the only survivor.
His parents died when he was one year old, he still doesn't know how they died though, but it was the day when he became a loner and in search for a new pack that waswilling to take him in.
Habits:
Mikazaru has a habitat of drifting off with his mind a lot, like day dreaming. When someone isn't talking to him, he starts day dreaming pretty easily.
Skills:
Mikazau is good at running for long distances. He's also good at sneaking up on others; he calls this his ''surprise-attack''
He mostly uses this ''attack'' meant for playing with others.
Weaknesses:
Fighting and climbing up rocks are his biggest weaknesses.
When he tries to climb on a rock, he will loose his grip and fall, even when it's not even that big of a rock.
When he fights someone, he will sure lose the fight because he might be muscled a bit, but he doesn't like to hurt or kill others, even not his greatest enemies. This makes him a pretty easy target during fights.
But if he has to protect a friend or a pack member, he will at least try to fight off the enemy.
Likes:
Swimming for one hour, being lazy all day, playing with pups and talking to friends and laying in the shadow of a tree during a hot summer day.
Dislikes:
Rain, snow, swimming for a very long time, taveling for too long and having to stay in the heat of the sun all day long during summer.
When traveling for too long he might get a bit grumpy.
Mikazaru's voice
Yukiteru Amano from Mirai Nikki (the black haired boy).
Character stats:
------ Character Stats ------
Intelligence: 4
Speed: 4
Strength: 2
Total: 10
-------- Talents List --------

Speaker, Caregiver
~~~~~~~~~~~~~~~~~~~~~~~~~~~~~~~~~~~~~~~~~~~~~~~~~~~~~
Relationships

Family:
He's not sure anymore, but he thinks all his family members must be dead by now.
This is his family tree.
Friends:
A few ones.
Enemies:
He has no enemies, as he's simply not the kind for making enemies.
Mate:
Nope.
Pups:
Nope.
Crush:
Someone.
Other information

Favorite meals:
Hare and fish, mostly small prey.
Least favorite meal:
Bird, as he doesn't like to get rid of the feathers.
Theme songs:
Сначала by Stim Axel
Oceaan by Racoon
~~~~~~~~~~~~~~~~~~~~~~~~~~~~~~~~~~~~~~~~~~~~~~~~~~~~~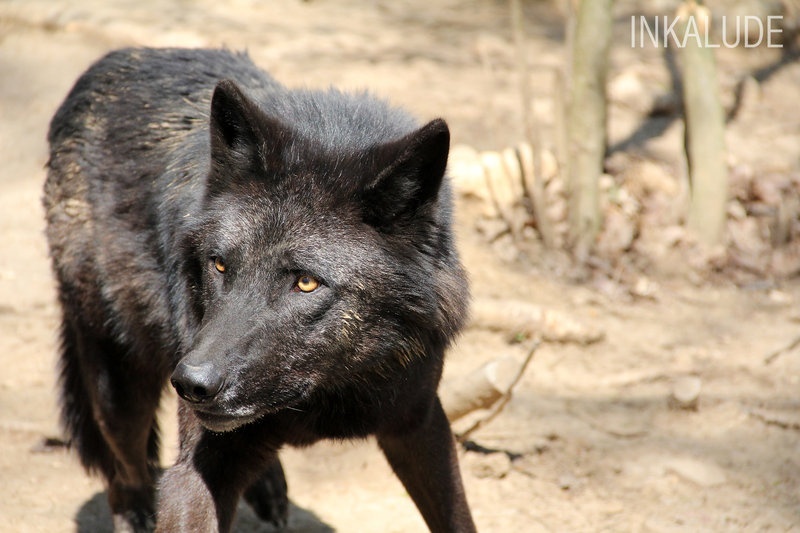 Photo by Inkalude on DeviantART
____________________________________________________________________________
Lehrling





Posts

: 479


Join date

: 2013-07-01


Age

: 22


Location

: the Netherlands

My Character
Mate/Crush: Someone. c;
Talents: Speaker, Caregiver
Roleplay Items: Second character: Jeamesero



---
Permissions in this forum:
You
cannot
reply to topics in this forum