Site News
The Karma Shop is open! Head over to the Karma board under "General Information" to learn more. Feros Ferio!
Plot News
Things are going pretty well for the wolves of Blacktalon. There are a few new recruits who have already proven their mettle by taking on the spring's first mission! With Tristan and Issy together at last, it seems that all is right in the world. Well, unless you're a male of Blacktalon. Bloomsday has never been a holiday that treated them well, favoring the gentler sex and allowing ladies to own the day.
Current Missions
Current Missions
none
Completed Missions
"Tristan and Issy"
Participants: Marina, Chance, Chase, Mikazaru
Member Spotlight

October's Member Spotlight is Brave! Brave is an active member of the roleplay, as well as being a fun person to be around. Congrats Brave!
Top posting users this month

Hey guys, I'm varien, but mostly known as Darkness (or Darkie by my crazy friend Jeames/Mikazaru!). Just wanted to point out that I'm 17, even though I often end up joining a site and calling myself 16 or 18. I don't even know the reason why I do this, ah well... *coughdon'tmindmecough*
So Jeaboy and I made the character Varien ourselves, together, as I actually only have one OC, called... (yes, you know it) Darkness.
DUN DUN DUN DUUUUUN!
Before you think I'm a boy, nope, I'm a girl. But, you can call me a boy if you like (tomboy here, I don't care, I could as well be genderless!). So yeah, I wear hoodies, worn out jeans and like to yell at old couples in the parks (no, just kidding). :3
I've never really roleplayed before, so I hope I will do well on this site (and Jeaboy's site as well). This also means that I hope my posts don't look noobish with all these colors, images and symbols, etc. And my posts are mostly pretty long (as I realized when I last made a roleplay post for the first time) because I always need to loose my inspiration and ideas when writing stuff.
Before I go, I would like to say that in imporant posts like these, and roleplay posts, I always write with good grammar. Dots, questionmarks, etc, you know what I mean.
So in these posts I appear like 17, which I am. While in other posts, here it comes... I write like a total noob from the age of 10 or younger!

This because I'm always too lazy to check my grammar when making only a quick post.
So yeah...
bye guys, im gona make some good roleplay posts soon!

*struts out of the room*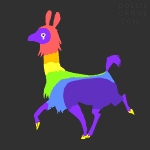 Stranger





Posts

: 15


Join date

: 2013-07-02


Age

: 22


Location

: Outer space?

My Character
Mate/Crush: He has always had his eyes on a certain male
Talents: Swimmer, Warrior
Roleplay Items:


Well as if I wasn't terrified of that clown gif...aha..ha..¬¬
Nice to meet ya, bud! And hey, your posts are great, no worries about being a 'newbie' :3 You're doing great

Pup





Posts

: 113


Join date

: 2013-07-01


Age

: 23


Location

: The internet

My Character
Mate/Crush: Pfft. As if.
Talents: Being a fluffy ball of anger
Roleplay Items:



---
Permissions in this forum:
You
cannot
reply to topics in this forum